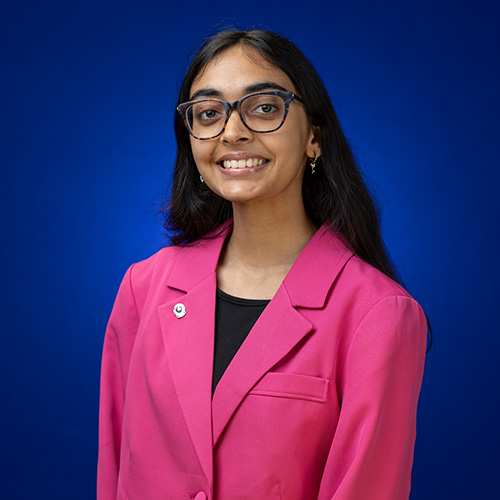 Name: Riya Bajpai 
Pronouns: She/her 
District: Capital 
Hometown: Dunn Loring, Virginia, U.S. 
Key Club name: Marshall High School Key Club 
Year in school: 12 
Clubs or activities outside of Key Club: Polyphony Literary Magazine, National Student Bioethics Association, HOSA-FHP 
Past Key Club International Leadership Experience: In my first year of high school, I was elected to serve the unofficial position of class representative for my home club. Afterward, I was appointed as a lieutenant governor, and I also got the opportunity to serve as a board member representative on the 2022 Key Club International Convention Taskforce. In the term prior to my election as international trustee, I had the honor of serving as Capital District's bulletin editor, which allowed me to learn more about the importance of supporting our leadership and overcoming the gap between the club, district and international levels of our organization. 
What are you most looking forward to this year? I look forward to connecting more personally with clubs and members and developing a greater reach for our organization. I hope that our efforts will succeed in creating a more inclusive and equitable space for current and prospective club members. 
Favorite book:  "The Book Thief" by Markus Zusak or "Jane Eyre" by Charlotte Brontë. 
What is the best advice ever given to you?  There will always be a new path for you to explore — life is not defined by a single choice or decision.