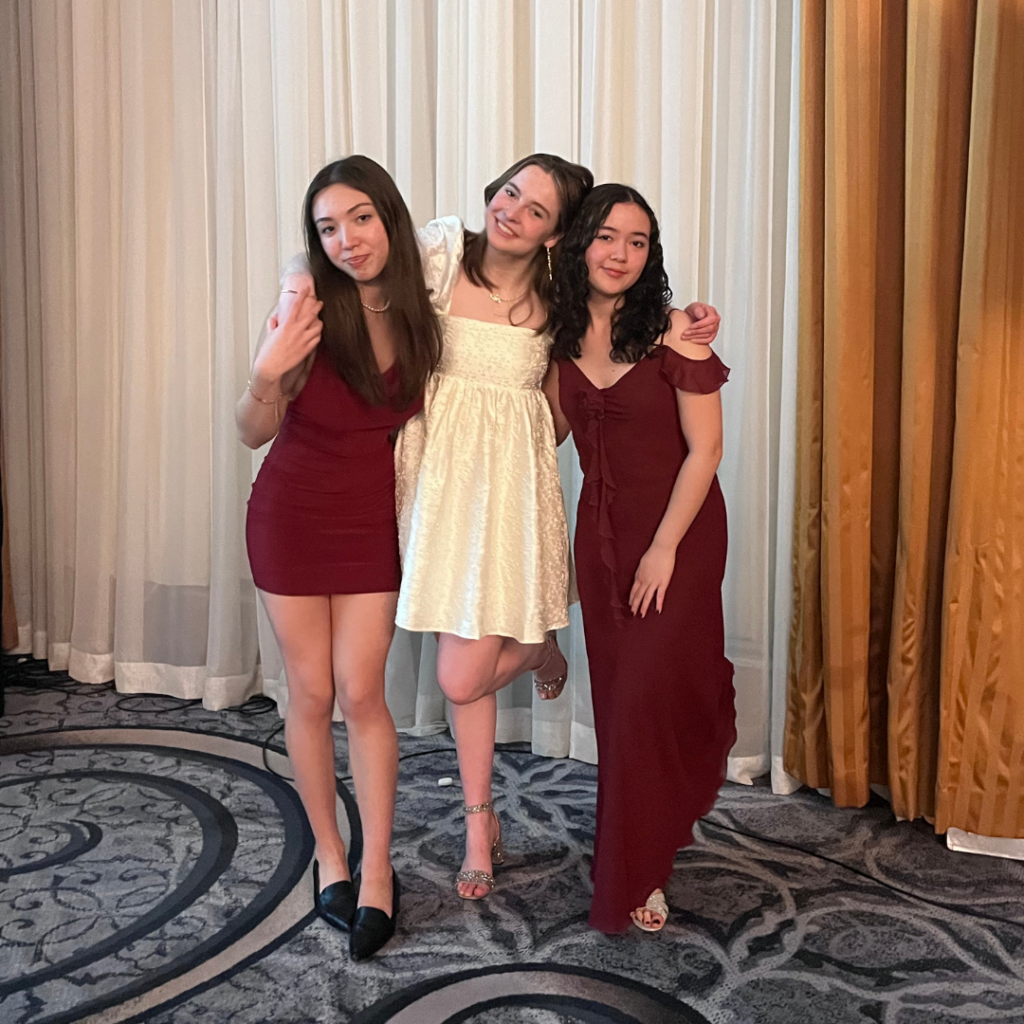 Name: Maria Eileen Wheeler
Pronouns: She/her
District: Eastern Canada
Hometown: Ottawa, Ontario, Canada
Key Club name: Ottawa Carleton Virtual Key Club
Year in school: 12
Clubs or activities outside of Key Club: Varsity swimming, Ontario Youth Parliament and HOSA
Past Key Club International leadership experience:
During the 2022-23 service year, I had the opportunity to serve on the Key Club International Council as the Eastern Canada district governor. Before my term as governor, I served as the Translator and Outreach Committee chair for my district, advocating for an increase in chartering in Quebec and non-English speaking areas of Canada. I was the charter vice president of my home Key Club, a position I've continued to serve in.
Why did you decide to run for the international board?
During my term as district governor, I was exposed to the intricacies of the organization and the Key Club International Council. As the vice president primarily works with global relations and expanding Key Club into other countries, I decided to run so that I could share and help provide the same opportunities that Key Club offers to fellow non-Americans.
What is your favorite Key Club memory and why?
When I attended the Thundering Waters Division (Niagara region) Fall Rally in October 2022. That weekend, the Niagara Falls lieutenant governor and I were able to visit the Falls and Clifton Hill, and it was absolutely lovely to see the area during my favorite season! Attending this Fall Rally was so vibrant and fun. I'll never forget the energy and passion of the Thundering Waters Division.
What is your career ambition? Prime minister of Canada
Hobbies outside of Key Club: Competitive swimming, reading and spending time with friends
Favorite movie or TV show: "Dead Poets Society"
Favorite book: "Little Women" by Louisa May Alcott or "The Silent Patient" by Alex Michaelides
Favorite animal: River otters
Somewhere you would like to visit in the future: Stockholm, Sweden
What is the best advice ever given to you? Carpe diem!
What did you want to be when you grew up? Prime minister of Canada