By Ava Stamatakis, Key Club International trustee
For me, Disney movies have been a source of inspiration and joy since childhood. As I journeyed through Arendelle, Zootopia, and the Great Before, as I accompanied Mulan, Simba and Bambi, I learned lessons that I carry with me to this day — lessons about kindness, risk-taking and determination.
Whenever I'm at a Key Club or service event, I often reflect on these lessons.  I've realized that the core values we hold so dear in Key Club — leadership, character building, caring and inclusiveness — are ones that Disney characters have helped me develop.  I think it's about time that I shared them with you.
 Spoiler alert!
Leadership: Moana from "Moana"
I am Moana of Motunui. You will board my boat, sail across the sea and restore the heart of Te Fiti. Moana
Besides its downright incredible soundtrack, Disney's "Moana" is best known for its strong female protagonist. From a young age, Moana is destined to become the next chief of Motunui.  However, when a strange, dark illness starts infecting her island, Moana makes a difficult decision: She leaves her home to restore peace to her world. During her journey, she faces numerous challenges, but persists through them.  Her passion and perseverance are contagious as she befriends Maui, the self-absorbed demigod of the wind and sea.  By the movie's end, Moana wins everyone's heart because she's a selfless leader — a servant leader. She's driven by a desire to not only help her people but to restore balance. For teaching me the importance of conscientious leadership, a skill that is so valuable in Key Club, Moana is perhaps one of my favorite Disney characters of all time.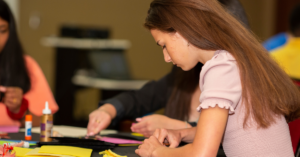 Character Building: Ralph from "Wreck-It-Ralph"
I am bad and that's good. I will never be good and that's not bad. There is no one I'd rather be than me.
Ralph
When I first saw "Wreck-It-Ralph," it instantly became one of my favorite movies, not just for its creative plot, but also for its messages about character. At first Ralph doesn't seem like an ideal "good guy," but his desire to be something more than what he is programmed for is evident from the movie's beginning. Ralph takes the word "adventure" to the next level as he traverses different arcade games, finds allies despite differences and realizes new parts of his identity. The movie comes full circle for me when Ralph learns that there is no such thing as a "bad" or "good" person and that our past doesn't define our future. Ralph showed me that integrity builds us into our own characters who get to create our own stories. In Key Club, I get to develop this part of my identity. I pursue my passions, advocate for what I think is right and better myself as I better the world. I learn from every service project, interaction and meeting — and I use it to improve my character.
Caring: Baymax from "Big Hero 6"
Are you satisfied with your care?
Baymax
Baymax is a giant walking marshmallow: He's sweet, squishy and just what you need to brighten your day. He's been programmed to provide healthcare to people in need, and the 13-year-old Hero is more than a little in need. After the tragic death of Hero's brother, Hero and Baymax team up to restore justice. Baymax's role in the relationship, however, is mostly to be a support. Baymax takes care of Hero's wounds and "low body temperature" with dressings and hugs. He goes beyond his programmed duties and learns how to respond to Hero's emotional needs. In the end, Baymax sacrifices himself to save Hero's life. He instilled in me a fondness for treating others — a fondness that inspires me to continue serving and pursuing a career in medicine. I have no doubt that Baymax would make an amazing Key Club member.
Inclusiveness: Marlin from "Finding Nemo"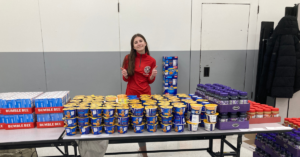 Fish are friends, not food.
Marlin
Yes, it's perhaps one of the most iconic Disney movies of all time. I'm watching it for the thousandth time as I write this blog post, and it still makes me laugh. Every character in the movie is loveable and accepts one another as they are. Stingrays, fish, seahorses and sharks live in harmony. Although Nemo has a smaller fin, Marlin has anxiety and Dory has memory problems, they work together. In the end, Marlin learns to accept his son. And get this: In my first year of Latin, I learned that "nemo" means "no one." Essentially, the movie is about finding "no one," but "no one" does not exist, because everyone is someone. Everyone belongs. I carry this sentiment with me to every Key Club meeting. "Finding Nemo" reminds me to take a seat next to members who are sitting by themselves — to seek first to understand others, welcome them and acknowledge the joy of serving with them.
Did you enjoy this blog post? Are you a Disney fan? Then you're going to love the 2023 Key Club International Convention! This year, the convention is July 5-9 in Anaheim, California — and the hotel is just blocks away from Disneyland.
Save the date. More information is coming soon!