By Key Club International Governor Jackie Fisher
My name is Jackie Fisher, and I am the Eastern Canada District governor for Key Club. The district spans from Ontario all the way to Canada's eastern provinces in the Maritimes, such as PEI and Nova Scotia. Ottawa, the capital of Canada, is in our district in Ontario. We currently have 44 active clubs in the district, with around 800 members, which is very small compared to some large U.S districts. As a result, our district board is composed of only 11 members, so it's very easy to get to know everyone.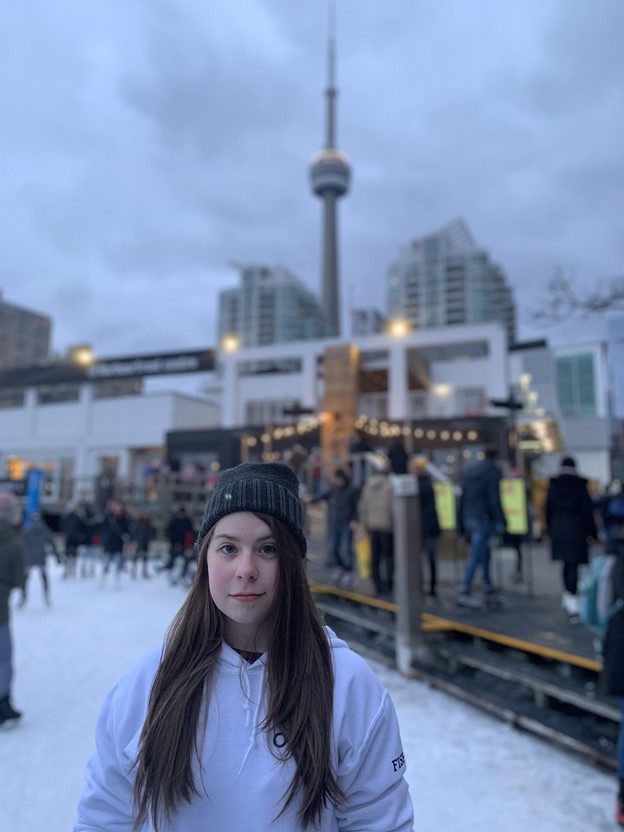 I first got involved in Key Club when my sister Deanna brought me to a meeting at my high school. I loved helping out and planning events. However, what really opened my eyes to how big Key Club was and how far I could expand my passion for service was in Halifax, Nova Scotia, at the district convention in 2018. I saw the Eastern Canada board sitting at the head table and knew one day I wanted to be a part of the district board and have that experience: to be able to take my passion for service and use it on the district level to plan events and opportunities for Eastern Canada members. I went on to be part of the Eastern Canada board for the next three years, from serving as lieutenant governor for two years to my current term as governor.
Key Club is a truly international organization, and different countries, including Canada, have varying service projects, slang and more. In Canada, we use the short form "LG" for lieutenant governor, which differs from most districts in the U.S that use "LtG." Another difference is what we call our end-of-the-year convention. We have adapted the term "DELC" in recent years, which stands for District Education and Leadership Conference, instead of district convention (DCON).
A big difference about Canada was discovered during a break at our superhero-themed convention this past March. International Trustee Leana (who dressed up as Black Widow) was shocked to hear that our milk was sold in bags, not cartons or jugs like she was used to. I learned another funny thing from International Trustee Luke Gilmore when we went to play a clapping game in Halifax. Players sit in a circle and overlap hands, then hit the person's hand to their right in succession until the song stops. The person's hand hit last is out. We called it "Stella, Ella, Olla," while he had an entirely different name and words to the song. The music was the same, but his version was called "Down by the Banks".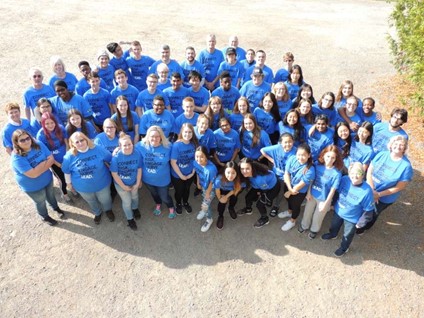 Our service projects and fundraisers also differ from the U.S. One such fundraiser for the Ottawa Kiwanis Club is the Annual Bed Race. In this event, teams register for and collect funds to compete in a race in which they push a bed on wheels across Dow's Lake on the Rideau Canal in Ottawa. It's a truly unusual fundraiser that funds the Ottawa club's service projects for the year.
In Eastern Canada, we change our major emphasis service project each year with a board vote. We usually pick Canadian charities and organizations to support. This past year we supported the Canadian Mental Health Association (CMHA), donating a portion of our proceeds from DELC. This year, the board has chosen True North Aid as our major organization to support. It is based in Toronto and, among other things, strives to provide standard living conditions in terms of food, clothing, shelter and education to those living in the north of Canada.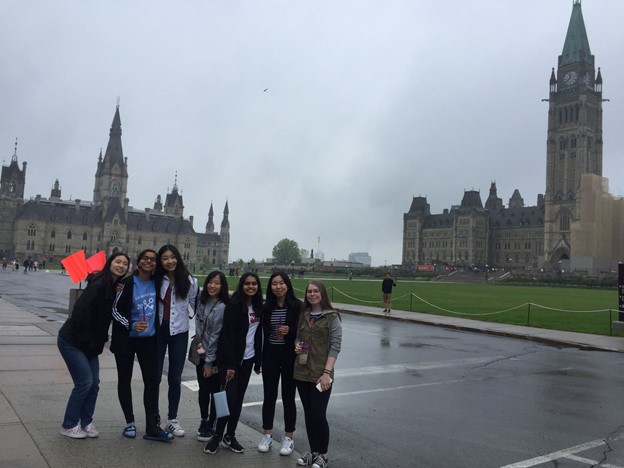 Key Club has had such a big impact on me. The main theme tying together my best experiences in Key Club is the people. I have had the wonderful opportunity to meet so many new people, who I now call my friends, through the district board, international guests, divisional events, Key Leader, convention and more. I love to serve, and having like-minded Key Club members around me with the same passion for their communities has provided so many special memories that I won't forget:
Current International President Alex Drahos visiting Canada when he was international trustee. Trying Tim Hortons for the first time. I immediately not understanding the Canadian "Timmies" hype. Traveling across Ontario and Canada for board trainers. Convention and staying up late telling stories in the Ottawa hotel room with my fellow board members.
Key Club truly has become like a second family to me and has given me a platform to display my passions, and for that I am truly grateful.
I have realized that no matter where in the world you come from, and how different your culture is from other countries or states or provinces, service and community building are things that ties us all together.