Name: Natasha Shrestha
Pronouns: She/her
District: Illinois-Eastern Iowa 
Hometown: Rockford, Illinois, United States 
Key Club Name: Auburn Key Club 
Year in school: Senior 
Clubs or activities outside of Key Club: Varsity and club swimming, National Honor Society, lifeguard, swim instructor 
Why did you join Key Club: Coming into high school, I knew I wanted to get more involved with volunteering because I loved helping out and supporting my community. After attending a few Key Club meetings and events, I was hooked! I loved how active my home club was in my city as well as in other aspects of Key Club, such as the district board. Key Club provided the best of both worlds, allowing members to fully experience service and leadership. 
Past Key Club International leadership experience: I was a past lieutenant governor and district committee chair. Prior to that, I was a club secretary.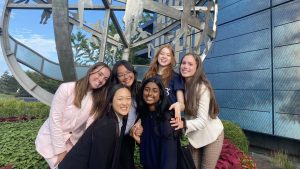 Why did you decide to run for the international board: I decided to run for the international board because l love Key Club and wanted to see the organization from a new perspective. After I learned more about the position of international trustee, I was excited by the idea of working with new districts and being able to experience the expansiveness of Key Club with work on our service partners and different international initiatives. 
What are you most looking forward to this year: Working with my districts (Minnesota-Dakotas, Southwest, and Kansas). It's amazing to see how different Key Clubs are depending on the region, and I'm beyond excited to meet more Key Club members. 
What do you like most about Key Club International: I love all the people that I've been able to meet through Key Club, whether that be Key Club members, Kiwanians or anything in between.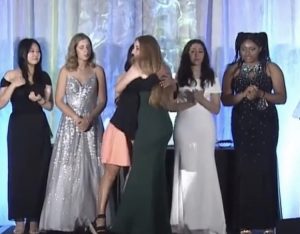 What is your favorite Key Club memory and why: Key Club has provided me with so many amazing memories, but my new favorite would have to be this past Summer Leadership Conference. I had the opportunity to attend in person and meet so many wonderful people. It was an exciting experience being elected and going through the process of caucusing and speeches; I'm looking forward to this next year!
Miscellaneous information 
What is your career ambition: I hope to pursue law in the future. 
Hobbies outside of Key Club: Listening to music and podcasts, eating (I love trying out different cuisines), reading and watching movies 
Favorite movie or TV show: "Lady Bird" 
Favorite book: "The Book Thief" 
Favorite food or snack: Swedish pancakes, momos (a type of dumpling), sinigang (a type of soup) and pasta (I can't decide on just one) 
Favorite animal: Cats and sloths 
Somewhere you would like to visit in the future: Bora Bora, French Polynesia 
Do you collect anything: Pins (mostly Key Club ones) and postcards. 
What is something people may not know about you: I love anything that's color-coordinated, whether that be outfits or calendars. 
What is the best advice ever given to you: To never sell myself short, and if I have an idea or goal, no matter how lofty, developing a realistic strategy to achieve it is exponentially helpful. 
What did you want to be when you grew up: A doctor 
Anything else you want to share: I love pastel colors!