A Maryland Key Club acts to support literacy in areas of need.
Problem solved:
In the past, the Linganore High School Key Club in Frederick, Maryland, donated books to local organizations, but members believed the books could be more helpful in places without nearby public libraries. As a result, they launched the Books for Africa book drive, which provided reading materials for children in African communities where books are not easily accessible.
What was done: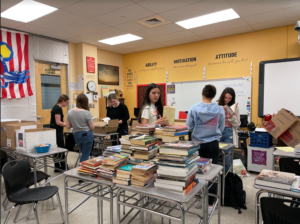 Members collaborated with the National English Honor Society to increase book drive involvement throughout their school and community. Through this collaboration, they reached a wider audience for fundraising and book collections.
The club applied for and received a Youth Opportunities Fund grant from the Kiwanis Children's Fund to pay for shipping the books. Books for Africa, a nonprofit organization working to end the book famine in countries throughout the continent, helped members identify areas of greater need.
Members placed and monitored collection bins in classrooms and around the community. They then made flyers and promoted the project on social media and through school announcements. After the drive, they boxed and shipped the book donations to Books for Africa. Any donated books that didn't meet the organization's criteria were instead donated to local organizations.
Supplies needed: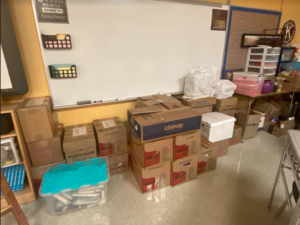 Collection bins.
Heavy-duty packaging tape.
Small and medium-size boxes with handle holes.
Postage for shipping the books.