In August of 2021, Eastlake Key Club members in Seattle, Washington, used a Youth Opportunities Fund grant to partner with Hope Fest, a large-scale festival in Sammamish. Eastlake Key Club members joined forces with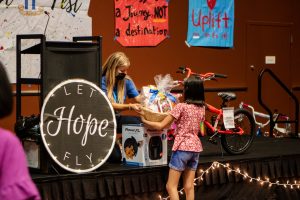 other teens to help more than 1,000 individuals experiencing poverty and homelessness receive free groceries, hygiene supplies, clothing, toys, books and more. Provided services included HIV testing; screenings for glaucoma, vision, dental and hearing; COVID-19 vaccinations; and pet vaccinations.
The Youth Opportunities Fund grant provides support to Key Clubs in good standing to achieve their service project goals. Like it did for the Eastlake Key Club, a YOF grant can help your club complete meaningful service while seeing a direct, positive impact in your community and beyond.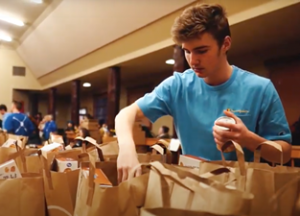 And, for the first time ever, Key Clubs in good standing can apply now through February 28 to receive a YOF grant worth US$250-$2,000. Grant applications for the new second cycle must be received by March 1 at 11:59 p.m. EST. Recipients will be announced April 1, 2022, and the final service project report is due by April 30, 2023.