By Christopher Roman, Kiwanis International 

When the COVID-19 pandemic hit, time froze. Everyone's way of life completely shifted and left most people to figure out how to keep going. For the Kiwanis family, it was a particular challenge because they had no way to volunteer in person. The new path forward: volunteering virtually.  
For many clubs and programs throughout the Kiwanis family, engagement and membership suffered. On the other hand, the moment brought some clubs and districts to life, connecting members in ways not possible before the pandemic. This was the case for Zachary Kahn, governor of the Circle K International New England District.  
When the pandemic hit, Kahn was starting his journey at Northeastern University. Now a junior, he is a health science major on a pre-med track. A New Hampshire native, Kahn remembers being interested in medicine since he was younger. In fact, he took courses in high school to prepare for med school. 
Joining the Kiwanis family, he says, started his love for volunteerism. Now, the chance to serve people as a professional is an exciting prospect.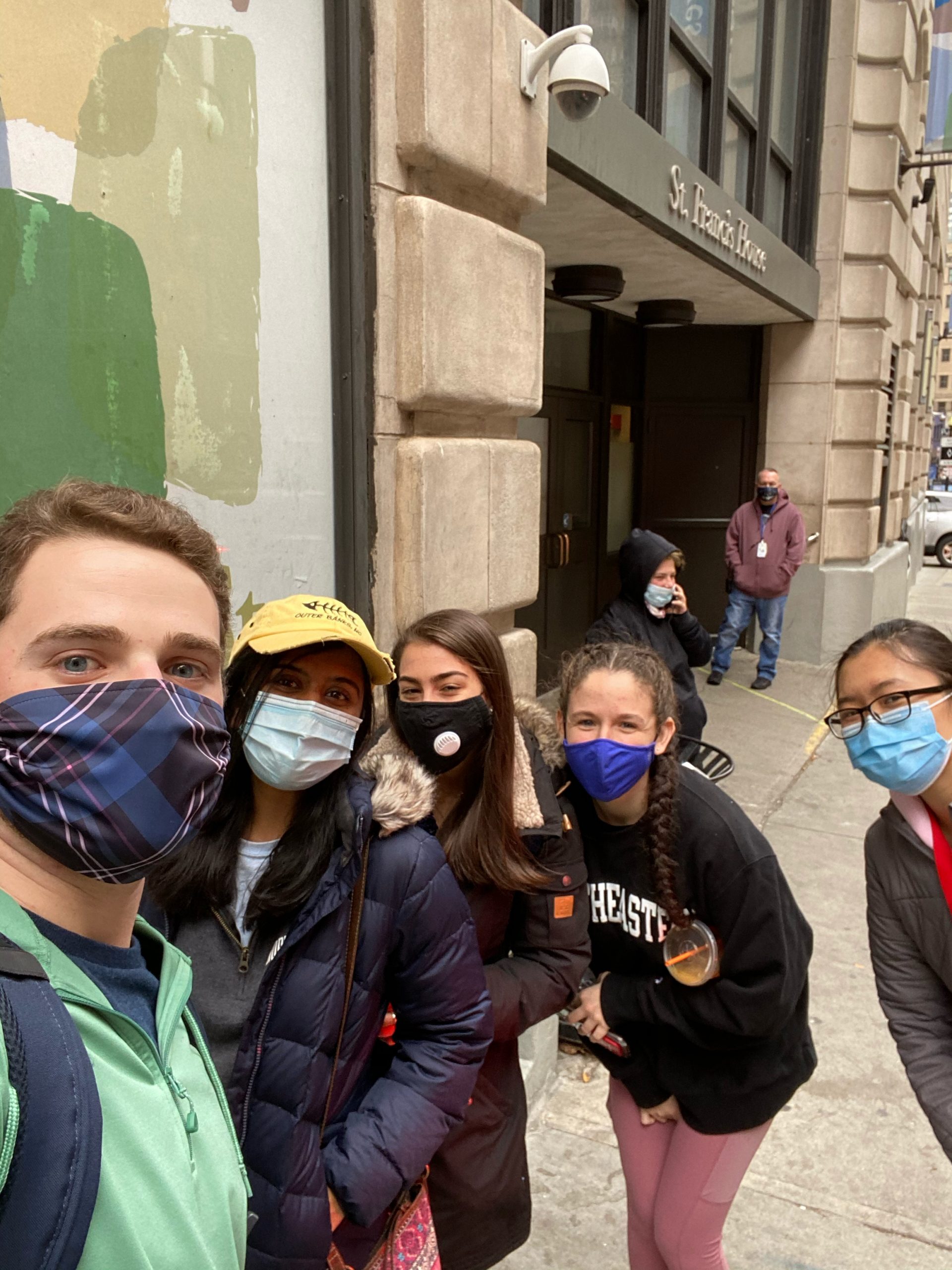 "To be able to make a career out of something like that where I can help people every day is fascinating," Kahn says. 
While courses can teach you a lot, there is nothing like a global pandemic to prepare you for your career. During the pandemic, he sought his EMT certification to be able to work the frontlines.  
Kahn started administering COVID-19 tests in October. He moved into vaccinations in February.  
"It's amazing to see the impact it has on people's lives," he says. "Just being able to start opening up the country and seeing the joy on people's faces after getting the vaccine after all this time really makes the work worthwhile."  
Thinking back on his start with the Kiwanis family, Kahn remembers being an eager middle school student wanting to hang out with friends and go to different events. So he joined Cawley Middle School Builders Club. The summer before his freshmen year of high school, he attended a Key Leader weekend to connect with like-minded leaders. 
Key Leader is a leadership program that empowers teens to become more caring and confident leaders. Through team-building activities, group discussions, and personal reflection, participants discover the benefits of service leadership and get inspired to join Key Club International.  
"It's a great way to transition into high school, and connecting with other leaders was a great way for me to stay interested in Kiwanis and make friends," Kahn says.  
In high school, he was disappointed to find out there was no Key Club. He stayed involved through other organizations, but none had the international reach and community impact he felt with Kiwanis. 
"Going through my freshman and sophomore years, that was always in the back of my mind, that it would be really cool to have a Key Club at my high school," Kahn says. Luckily, he was connected to members of the Hooksett Kiwanis Club and to dedicated teachers who were willing to help get the group started. During his junior year, Kahn helped charter his Key Club and acted as president until graduating, leaving a solid Key Club of 20 members serving the community.  
Kahn was excited to get involved with CKI and the district early on in college when he found a club at Northeastern University. When Kahn isn't working the frontlines, he makes connections and recruits for CKI — all from his dorm room. Since the pandemic, CKI has been an outlet for staying connected.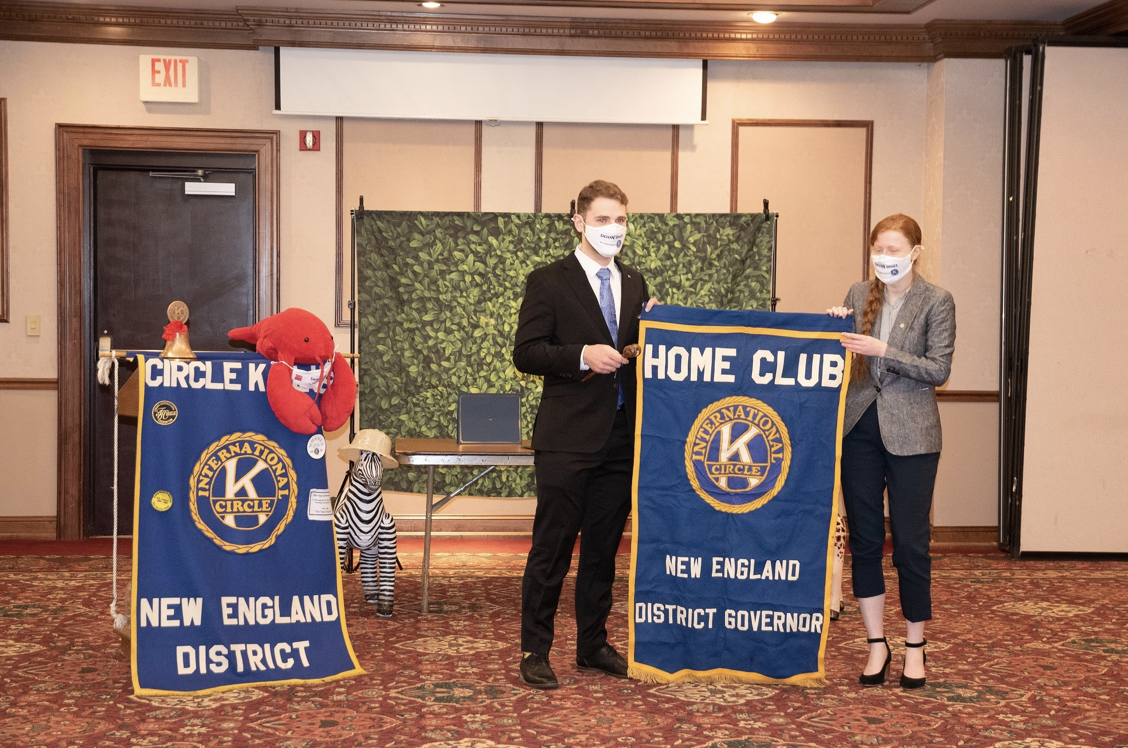 When asked what moment with CKI and the Kiwanis family stands out, Kahn can't help but think about the direct impact — and the gratitude.  
"There's a food shelter near Northeastern where we prepare and serve food for the residents of the building and the homeless population," he says. "Seeing their gratitude and how much of an impact we can have on the Boston community is amazing."  
Kahn says his most significant CKI accomplishment is being elected as governor of the New England District. Still, he's most proud of the fact that his district increased membership and engagement during a global pandemic.  
How did they do it? They had a theme: feeling connected to the district. The goal was to connect clubs and make sure fellowship played a significant role in all they do. So it wasn't all about volunteering.  
"We knew we wanted to make sure clubs felt connected to us and that the district was a resource for them and not just a step up in the Kiwanis levels," Kahn says. 
As a member of the Kiwanis family since middle school, Kahn says the connection with clubs and members around the world sets the organization apart. "The ability to interact with people you wouldn't normally cross paths with, to have a common goal and to make a large impact can't be matched by any other service organization you'd be looking to join," he says. 
Kahn is also proud of the diversity, equity, and inclusion efforts in Kiwanis, Key Club and CKI, and he's thrilled that the work is expanding. 
After college and CKI, Kahn hopes to stay in the Boston area for medical school and join the Greater Boston Young Professionals or Hooksett Kiwanis Club.  
"Wherever I do end up, I can see Kiwanis in my future, especially since it's had such a large impact on my life thus far," he says. "I would love to continue that journey."